Evolved 4th year Anniversary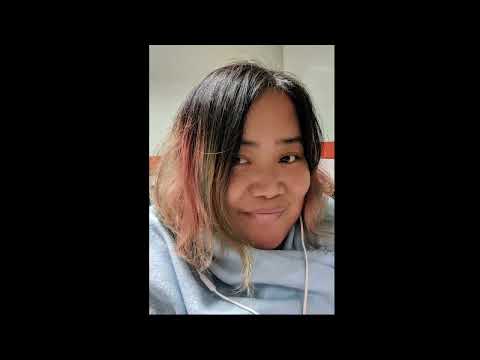 Opening Address to Community
Welcome friends, new and old, to our 4th Anniversary Open Board Meeting. Thanks to all of you that are taking the time to join us tonight for the festivities! It's crazy to think it has been 4 years so far since Evolved was formed. We've had many ups, downs, highs, and lows as a community since it began. Evolved wouldn't be what it is today without all of you amazing people and we thank you for being a part of Evolved and hope you stick around with us for years to come!
Tonight's meeting is a chance for us to come together, give all of you some updates on things we have been working on, and a chance to hear from our guilds on how their year has been going. We have lots of valuable information for all of you and the chance to ask questions towards the end. After the meeting, we hope you will stick around for some social time! Join one of the various games that will be happening, or just hang out to chat.
History of Evolved
Finding a good gaming community can be hard to discover. What can be equally frustrating is feeling "stuck" in a gaming community whose ideals no longer reflect your gaming needs. The Architects that founded Evolved (Borders, Cataclysm, DJHaighted, Grimmie, Isilaura, Origin, Soulquake, Skye, Taevarth, and Wedgebert) had been gaming together since roughly 2012 through another organization. We all wanted to stick together and create an organization that would always "evolve" to meet the needs of the players and their unique games.
In August of 2018, Evolved was conceived to provide a drama-free, family-oriented, and people-focused environment for mature gamers who wished to play online without the antics often found in open games. We believe that the person behind the keyboard is more important than the pixels on the screen and that everyone should have the opportunity to play without fear of being harassed, heckled, or abused.
"Accomplished Casual" will define us for years to come. Yet, as we grow, we've broadened our minds to accept that not all games in the modern MMO and gaming world lend themselves to totally casual gaming. Our community will survive because it evolves; it adapts to the ever-changing games around us - even if that evolution isn't as timely as some would like - we'll get there! Our officers and members work extremely hard and devote long, personal hours to creating a home for the most casual of the casual and for those who are driven to accomplishment. Come for the games, stay for the atmosphere! Your gaming experience matters … and we are building this place for you.
What we enjoyed most in the past year (Board Edition)
Well next we are going to hear from the Tri and Board on what they enjoyed most about this past year.
Cataclysm
The past year has been rather different one. Going from being off work with a torn ligament in my foot to back out working again. It's been nice to be back working again because it gets me off the computer chair and back more or less working out every day. But I did get to play with many different people, and we did attempt to start new games up around the community in New World and Lost Ark. Sadly, those games did not last long but it was a great time with some great people.
Isilaura
The past year has been a bit of an emotional rollercoaster. Gaming wise everything has been pretty good - with the exception of Blizz's nuclear dump of a culture being brought to light. RL has been a little rough - S.A.D. that lingered far too long, personal family problems and just making it through all the adjustments "post-pandemic" - with work, life, etc… This place, while at times stressing me the eff out, has also been a place of refuge and support. I've made time to get back into reading - my original form of escape - and have majorly benefited from it. I continue to foster kittens for a local rescue (as I'm sure many of you know and get tired of hearing about lol). I branched out from WoW, Overwatch and my PC and played Stray on PS4. I still owe someone a selfie while wearing cat ears…Love this place and my gaming family.
Star
This year has been interesting. I have really enjoyed my time in WoW, especially when I had the opportunity to raid with all of our amazing members. I also really loved the FFXIV Endwalker expansion and loved the way they wrapped up the story so far. Sadly though, due to a wrist injury I have not been able to spend as much time gaming as I would have liked. Thankfully, it's getting better and hoping to be back to normal soon. On the plus side, not spending as much time gaming has allowed me to spend more time practicing watercolor which has been a new hobby of mine that I have fallen in love with.
Glimmer
This last year has taken me mostly away from video games. It's something I hate so much, but with a new puppy and starting my second year of residency I just haven't been able to find the time or energy. I'm hoping that this will all change in the near future, and I can be back battling whatever monsters are thrown at us with the rest of you. What I have enjoyed the most this year is getting to meet and interact with more people outside of my bubble. The way off topic section is my favorite. Hockey season was so much more fun getting to share the highs, lows, and cringes with fellow members of Evolved.
Jackburton
Obviously, I only just joined the board around the 1st of the year, but I really enjoy being able to contribute back to the Evolved community in my small way. I'm not much of an administrator, but I do love discussions and brainstorming so while being an officer isn't something I'm very good at, being able to help solidify the Evolved community and ideals is something I am very interested in. As I get older it's harder to find time to game as well as friends to game with. This makes a multigame community like Evolved invaluable. Even if I take breaks or real life demands all my attention, knowing that there is a persistent, non-toxic, and well-run community that I can return to at any time has been a huge boon in my life. I don't utilize it as much as I once did since Evolved is very WoW centric, but I still get a lot of joy out of making sure that others are also afforded the opportunity to be part of a wonderful community.
Medd
This last year had a couple of highlights in my mind. The first was our community rebounding after the exposure of Blizzard's culture. We are after all a multi-gaming community. I'm so glad the Evolved community did not close the doors and walk away. This community provides so much more than just a game guild. There are MANY people that would be lost without this network of family and friends. The second highlight was the work done by leadership to allow our community to "Evolve". The Tri increased the number of voices and opinions on the leadership team, and have taken the time to really listen to our members. Change is not a fast process, but looking back on everything we've accomplished in the last year is really impressive. Remember, MANY of our changes are driven by the feedback forms. Changes like a separation of our Discord and forums, rewriting the charter, and a few more changes that will be added shortly (I'm not gonna let the cat out of the bag here). On their own, they are not huge changes, but they are all community driven changes.
Raille
This past year for me has been wild and just plain nuts. I have been building a house and it just has not gone well at all with all of the contractor problems there were. Then having to move out of the old house into a work apartment with the family was just rough. But we just moved in this past week and we are still unpacking boxes. Gaming wise has been hit or miss going back and forth from WoW to FFXIV back to WoW again. I do miss FFXIV and I was sad when that fell apart. Maybe one day our community will get that up and running again. Until then… I play a druid…RAWR!!!
What we're most excited about for the next year to come
Now let's hear what the Tri/Board are excited about for the up-and-coming year.
Cataclysm
As for gaming, I'm excited that Dragon flight might come out this year. The influx of new people that come back to the community is really amazing. With how cross faction is and the events the WoW community has i hope that more people stay around for a longer time. I would love to see other members stepping up to the plate to attempt at creating some new games for our community.
Isilaura
I'm really looking forward to the Dragonflight expansion. Mostly just to move on from Shadowlands and all the pandemic memories, Blizz disappointments, drawn-out patches, etc. I'll miss the Night Fae - but DRAGONS have them beat by far. The new healing class has piqued my interest. Enough that it will probably be my Main Alt - but I'll never leave my druid main. I'm also looking forward to Overwatch 2 - can't kill my excitement all you haters. And I'll be getting a PS5 soon (finally), so I'm hoping to find time to branch out into other upcoming releases, like Hogwarts Legacy. And maybe I'll finally plan that trip to Universal to visit Harry Potter world…
Star
Like most WoW players, I am super excited for Dragonflight. The expansion looks really promising and I can't wait to explore the new zones, dungeons, and raids with my friends in Evolved. I am also looking forward to seeing more of FFXIV story and what happens next. I'm also really excited for Hogwart's Legacy. As a huge Harry Potter fan, I really hope the game turns out amazing. If I disappear for a bit after it releases, you guys will know why!
Glimmer
I am so excited for Hogwarts Legacy. That's it. That's the tweet. No, I'm just really looking forward to, hopefully, getting on more and playing games again. Not gonna lie, though, going to Hogwarts is going to be pretty freaking fun.
Jackburton
For the next year, I'm excited to see some new games coming out. I'm also very interested to see if Blizz Activision can pull their bacon out of the fire or if it will just continue to towards a raging dumpster inferno. Can't say that I'm personally very optimistic, however, it's still very fun to watch. I'm also hoping to settle into some more persistent games for myself and seeing if I can join some of our casual gaming channel groups, but that's a bit more of a long term goal since my 2 yo son takes up 90% of my time. Of course, I can never rule out a return to Wow as I love playing and raiding with my friends and Blizz could surprise us with Dragonflight being a good expac.
Medd
The next 12 months have so much potential, and I can't wait to see what it brings for us all. In the near future, like most of us, I can't wait for Dragon Flight. Anytime Blizzard releases a new major expac, we see a large wave of new members and activity. The pure excitement buzz and chaos of SLs launch was a blast. Even if you don't play World of Warcraft, you should join us in Discord to laugh at all the craziness. The other big excitement for me this coming year is the possibility of another get-together. I joined Evolved shortly after the first in 2019. A vacation with some of my best friends? Heck yeah, sign me up!
Raille
I'm really hoping my IRL being in the new home and having everything set up way more much more better that I'll be able to game a lot more. With Dragonflght coming out seeing all the new people coming back to the community is always amazing. With me being the Raid Leader on the Horde side we are going to get a Wed/Thurs raid day set up. Come prepared or feel my bear stomp…RAWR.
But my true hope is I get into the Pantheon beta this year if it comes out. I have been talking about this game for the past 5+ years now and I don't see it coming out this year but I really hope it does, and who knows I'll prob end up leading it so we can get some more games in our community.
Guild News
First let's take the time to hear from our Guilds from around our community. They are the driving force that brings in the largest amount of our membership. We want to give a big thanks to our Guild Leadership and the Officers for their hard work and dedication they put in to keep these guilds going in our community.
WoW Alliance
The Alliance side of our community has been trucking along through what a crazy wild ride of long raid tiers. Shadowlands had some rough raid content and long patches that dragged on for months. But our amazing members really kept the lights on being as active as they have been. Our mingles have been such a great thing that we could provide to not just the Alliance side, but now to our Horde guild as well through cross-faction.
Thanks to all the amazing Officers and the members of the Alliance guild here in our Evolved Community. You truly are amazing and the only reason I keep doing this. In Dragonflight, we hope that with the Cross Faction Community, it will keep more members around with all the weekly events we have going on.
WoW Horde
The Horde side building has been going amazing. The Leadership team and the Officers have been working hard to gain new members into the Horde side of our community. We have currently over 150 accounts and we have been working with the Alliance guild to come up with some great events throughout the week so that all of our members have something to do.
We hope to get our Wed/Thurs progression raiding going but it will probably be in Dragonflight. We are also going to be looking into setting up a Horde hosted Mythic Mingle as well to cover a different day. We do ask that our members take the time to read discord and check the pins in the channels cause that's where most of the information is always going to be. Also, we try and keep the in-game calendar up to date as well.
Reminder that we want everyone to get into the Cross Faction Community. The information to do that is a PIN in the WoW-Chat on discord. Speaking of Discord, make sure to be social by getting on and chatting via voice or text. Many groups get formed on discord and the CFC, so if you're not paying attention, you will miss out.
Please, if you have any questions, make sure to speak with one of the Officers.
Community News
New Charter / Other
Well, we finally completed the Evolved Charter 2.0! Sadly, it is a bit late from our previous date we hoped to have it finished by. Working closely together, our amazing Tri/Board members wanted to make this new version something special and unique for our community. And of course, it was also something we hope to not have to touch for a long time other than minor clean ups or changes. We will get it posted on our website as soon as we can but here is what it will look like…
In addition, we have changed a few other things. We moved the Guild Creation information into the Casual Gaming / Guild Creation big post. That link can be found in the gaming information. We have also created a Conflict Resolution section for members to attempt to deal amongst themselves when they find themselves having problems with another Evolved member. Please be adults and attempt to deal with people you are having problems with, but we are always here to assist as well. Currently no ETA on when that will come out, but it will be posted in the Community Information post.
Discord Statistics and Usage
Statistics can be pretty boring. But we do have some members that like to hear some of the numbers from time to time.
Monthly, we have on average seen:
46 new members through our Vanity link and 29 through member generated invite links.

61 members have clicked through to our welcome channel

85% are from NA and 15% are from Other
72% use Desktop and Mobile while 22% use Desktop
For a larger look:
54% of our current 900+ members have been with us for 1 year plus. This is really exciting as it means we have a strong community of 450 Plus Members.
We love to see our Discord getting used. We want our members to be social and have fun while staying engaged with our community.
Text Channel Info
We have only had 193 members read the Community News information we spit out every month. This really means when you ask where info is, you just never take the time to read the info available to you and tsk tsk to you. Aside from our Guild / Gaming text channels getting used often, we have seen a crazy amount of growth in the 'Way Off Topic' sections since we moved it from the bottom to the top of our Discord. So, keep it up everyone, we love seeing the amazing stuff you guys have posted in The Way Off Topic section! And don't be afraid to poke around channels you don't always look at, you might find some useful information!
Voice Channel Info
With only 2 guilds currently (1 WoW community with Cross Faction) we have seen a lot of people chatting with each other and doing keys. The mythic mingle that happens on Wednesdays brings a lot of our members to hang out on Discord and run keys. The Lounge has seen 70 different listeners with 56 different people talking. It's been great to see it being so social and active so please keep it up!
Disconnected
We sometimes feel many of our members are disconnected. We understand people can feel that way, but the effort you put in is what you get out. The Tri/Board, as well as the Guild Leadership and the Officers of our community, can lead you to the information available but we can't make you read the information. We can ask people to get on Discord, but we can't make them.
If you are not taking the time to scroll up on some channels, read the @ mentions via the red @ mentions, or checking the pinned information in 75% of all the text channels, you are missing a ton of important information. In case you were not familiar, the @ mention inbox is located at the top right of Discord and this stores all of the @ mentions that you have a role for in one location. Some questions, such as "What server do you all play on" can easily be answered with a quick look around the server.
So please take the time to read the information that is @ mentioned to you, as well as read the pins of channels and check out the Channel Information. Most of this only takes a few minutes to read but will assist you with finding the answers to questions or information you need to know.
Discord also has a search function, so feel free to use it.
We Want Your Feed Back
We are always looking for your feedback. This is important to us so we know how we can best make changes to benefit our community. Chatting/Ranting about stuff on Voice/Text channels does not help us because that does not get to the Tri/Board, who make the changes. So, it really helps if our members go to the Feedback and FAQ channel and fill out the Feedback form when you have ideas, suggestions, or general concerns.
This form is 100% anonymous so your identity is hidden from us. We really do want to hear what ideas and concerns you might have, so please just pump off some feedback to us. This form is quick and only takes a few minutes, but it really can help improve our community.
Guild Specific Roles
We did recently receive some feedback submission that would benefit our WoW guilds. We do like to make things easier for our members when we can, while not having things get out of hand with over-the-top roles on Discord.
What we do ask is make sure you are paying attention to the channels and don't misuse the roles. What this means if you see a @ mention for that role at 5pm, don't be that person that does one at 5:01 just a min right after asking for the same thing.
We are excited to announce that our WoW Guilds will be getting the following new roles, as well as instructions that will be Pinned in the appropriate channels.
WoW-Mythic+

For all you members that love doing Mythic plus

WoW-Raid-TueFriSat

For Tuesday, Friday and Saturday Raids

WoW-Raid-WedThu

For Wednesday and Thursday Raids
The reason for the new Raid @ mentions is because not all our members raid, so when information goes out for those raid days, we want the right people to get the information.
These roles will be in the Role Assignment bot and it's up to you, the members, to get these Guild Specific Extra roles. Don't miss out on the information from your raid leaders or the chance to run some M+s! It's in your hands now so… well… don't miss out and get the roles you need.
Community Swag
So I didn't think we'd have anything new this year b/c LIFE gets in the way - but I last minute reached out to Mecemice and she came through amazingly. So here's a link to 3 different new designs on Redbubble:
And for past items, check out these links:
The profits for these go towards expenses for Evolved and if we have a surplus, I'm thinking of coming up with a charity to donate to for the holidays, even if it's a small amount. Maybe a list of charities for you guys to vote on - I know we all love a good poll.
Community Veterans / Name Changte
We have been revamping some things around our community and the previous name Community Veteran came up on the chopping block. So, with that being said, we went through a list of fifty different names the Tri/Board came up with, and we narrowed it down to five names that we are going to be doing a community wide vote to see what you the members would like to use instead of Community Veteran. We thought this would be a fun way for you to help decide on the title.
Here is the list of names:
Community Champion
Community Pillar
Marvelous Member
Devoted Member
Legendary Member
There will be a poll set up for you to vote, so go take the time and help us decide on what name you like best!
But… Once a year, the Board and Triumvirate will reach out to our Guild leadership within Evolved. This will typically happen a month or two prior (July or August) to Evolved's anniversary (September). Leadership will be contacted to make nominations of 3-5 members from their respective guild or chapter for Community Veteran rank. The Board and Triumvirate will then vote on the nominations.
Big congratulations to our new Evolved Community Veterans or whatever the new title will be. By being active, always helping, chitchatting and being outstanding members, we congratulate and promote the following members to Community Veterans:
Allieya
Drinky
Mavis
Weeman
Zara
Bookclub
After taking the summer off, I am hoping to try and revive the Evolved Bookclub again. For those of you that are new, we have a Goodread's group set up that we use for voting, discussions, etc on books we are reading as a group. So far, we have completed a total of 17 books together and it was a ton of fun reading, discussing, or just finding new books to read. This time around, we are going to change a few things.
Instead of trying to do monthly books, I plan for us to do a new book every 3 months. This will give us time to not feel rushed, make it easier to catch up if you get behind, and to read other books on the side. I am sure I am not the only one with a massive to-read list! The next book will start in October. Start thinking of titles to suggest for voting on! You can message them to me on Discord, or post on Goodreads.
If you have any questions, just reach out to me! Goodreads link: Evolved Bookclub Group Don't feel like if you join you are required to read every book or participate each time! Also, if we end up not having enough interest for a book cycle, we will just skip it and try next time.
Casual Gaming News
Lots of gaming options have come out this year beyond just Warcraft. If there is a game you enjoy and want to play with others please don't hesitate to reach out. We'd love to see a strong presence in more games.
We've got some of the major MMO's out there with new updates such as:
Dragon Flight for WoW is looking to be on schedule for this fall.
Final Fantasy XIV had a recent content drop adding another raid and a lot more quests and content.
ESO is still churning out expansions.
WOTLK Classic is out and I know several members asked if we were having a presence. There is no plan to start a guild currently, but those that have dabbled in classic play on Pagle.
There is also many smaller games we can play as a community:
Among Us has been a favorite and a great way to hang out after a raid or just because in the evening,
Fall Guys went free to play this year and is another one that is easy to pick up and group up for some fun as well.
Back 4 Blood has a new expansion that will add more maps to work through.
That's just a small sampling of games we can play, but if people don't let us know what they are interested in we can't help bring awareness to any games you may want to play with others.
2023 Get Together Update
We are excited to announce that we are going to be attempting to have another Evolved Real Life Get Together again in 2023! After a year of looking for someone to take on the duty of planning this, we have finally had someone step up. We are happy to announce that ' Nicodimous ' will be taking on this task. We have compiled a list of various places and estimated dates that we will be getting out on a poll to see what works for the masses. If you have any interest in participating in the next Evolved Get Together, please take the time to vote! As the results are in, we will keep you all updated as we narrow the place and exact days down.
Houston / Galveston
Vegas
Florida Orlando
New Orleans
Q&A
With the meeting portion of our 4th year bash winding down (games are coming up soon!), we want to take the time to ask our members if they have any questions. If you don't want to speak, or don't have a mic, (or even if you didn't make the meeting), please DM one of the Tri / Board and we will get your question asked, answered, and posted.
Close it with a big thank you to everyone!
Big thank you to everyone that showed up tonight and to all of our members that make this the place that it is. Close it out Star, I wanna play some Jackbox!
EVENTS, GAMES & SOCIAL TIME
You can stay in this channel if you want and just be social and hangout, or follow some of the other members and go join in for some games and fun. We have a few games and events going on throughout the night so go mingle with the community. Even if you don't want to play the game, it's always fun being part of the audience or just hanging out and chilling while watching/listening others play. Read about how everything works at the [Event Information] (Evolved Community Information - #5 by Star) I will be hosting some Jackboxtv games in the Events 1 channel. Come join for some fun!
Cards Against Humanities Event
Jackbox
Trivia
Among Us
Fall Guys
Phasmophobia