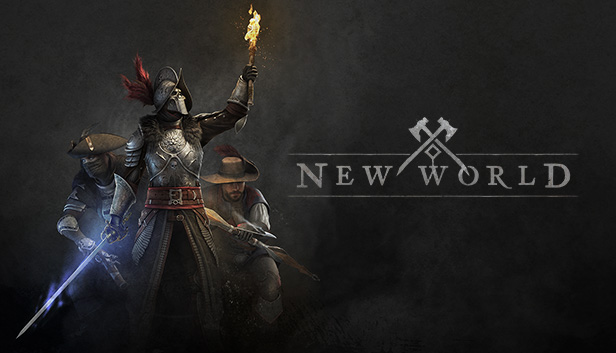 Server: El Dorado Faction: Syndicate
Introduction
Evolved is starting a new adventure within our community. With this new adventure, it will mean we have a long road ahead of us moving forward. It's going to take a lot of hard work and teamwork to attempt to build this new casual game up into something more. We will try to progress as far as we can through Story's, Leveling, PvE, and PvP content hopefully working our way up to end game and what it has to offer.
Evolved Information
We are happy to announce that we will be playing on the Server: El Dorado
Factions are powerful organizations locked in the struggle to control Aeternum. After reaching a particular milestone during the early parts of your adventure, you must choose a side in this conflict. We have chosen to go with the Faction: Syndicate.
Company (Guild) Info
While anyone in a Faction can opt-in to PvP while adventuring for some added excitement, danger, and bonuses, the ultimate goal for any Company should be to enable its Faction to control as much of Aeternum as possible.
As our Faction controls more Territories, your attacks against the creatures of Aeternum will be more effective, you will find higher quantities of resources when gathering, craft equipment at higher base qualities, and find yourself luckier when looting. The more Territories your faction controls, the more powerful you become.
Currently we have a Company (Guild) called Evolved
Zone Recruitment
We would love some assistance with zone recruitment. This will help us grow when everyone is out in the World. Please follow the below information on how you can help us.
Evolved is an 18+ gaming community looking to grow in New World. We offer a friendly and welcoming environment playing as Syndicate. Message for more info or go to evolved gaming. org
If you get any responses please reply with the following msg.
With a large Multi-Gaming Community we do require that you go to our website. evolvedgaming .org and register. It takes about 5 min then it will gain you access to our Forums and Discord
Big thanks to all that are willing to assist us in growing our community in New World.
Table of Contents
Im sure there is going to be an insane amount of information that is going to be coming out. So its time to start gathering it so we can be prepared for the launch of new world. This is still in its raw state so you will need to assist as well as we break things up into different categories.